Willkommen
Wir sind ein Spielwarengroßhandel und beliefern ausschließlich den Fachhandel und Kindergarten-/ Schulausstatter im Bereich Spiel, Sport, Therapie, Outdoor und Freizeit.
Wir arbeiten leider nicht direkt mit Kindergärten, Kindertagestätten, Schulen, Therapieeinrichtungen, Praxen, Vereinen zusammen und verkaufen leider auch nicht direkt an Endkunden.
Nähere Informationen für Händler und Endkunden
hier
.
Welcome
We are an international wholesaler and only works with retailers. So, if you haven't a company who selling toys or sport products you can't order directly from us. If you have such business please click
here
to send your request and your business details.
We don't cooperate directly with kindergarten, baby/children day care institutions, schools, therapy offices, marketing companies, societies or end customer, … If you're a kindergarten, school or end customer click
here
to find where you could buy our products.


---
---
Werfen Sie jetzt einen Blick in unsere aktuellen Kataloge!
Insgesamt über 200 Neuheiten.

Hier auf den Blätterkatalog klicken oder unter Downloads als PDF downloaden.
---
Take a look in our new catalogues now!
Overall more than 200 new products.

Click here to open the online catalogue or download it as a PDF under Downloads.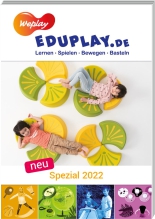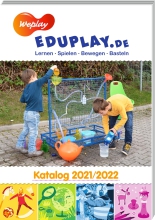 ---
Wichtige informationen in der Corona-Krise - Important information in the corona crisis

Hier klicken | click here